Low Cost Vaccination Clinic
By Licensed Veterinarian, Dr. Russell Bush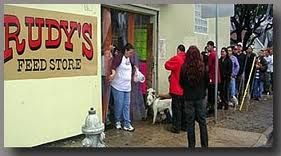 Vaccination Clinic
The Saturday Low Cost Vaccination Clinic is being conducted from 8:30 am to 12:00 pm with proper social distancing. FACE MASK IS REQUIRED and we ask that you please respect the CDC guidelines and stay 6 feet apart from others while outside and inside Rudy's Feed Store.
WE ASK THAT YOU PLEASE ARRIVE PRIOR TO 12:00 PM
Every Saturday 8:30AM-12:00PM. No appointment necessary. Walk-in, first come, first served. All animals are to be restrained with a collar & leash. If aggressive, please use a muzzle. Rudy's Feed Store or the Veterinarian are not responsible for accidents to you, or your pets that may occur on the property.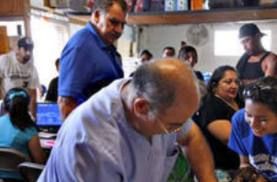 DHLPP (Distemper/Hepatitis/Leptospira/Parvovirus/Parafluenza) $18.00 (required at 6, 9,12 & 16 weeks of age, then annually)
Rabies $11.00 - 1 Year. (required at 3 months of age, then annually) 3 Year Rabies $ 20.00 (for dogs who have had a previous 1 year rabies shot)
Bordatella (Kennel Cough) $12.00 (required at 12 or 16 weeks of age)
K-9 Flu Vaccine $ 24.00 (required at 12 & 16 weeks of age, then annually)
Heart Worm Test $ 28.00 (or $ 6.00 w/purchase of 1 year prevention medication) ** It is recommended to start heart worm prevention at 8 weeks of age so that no testing is necessary. Dogs over 6 months of age currently NOT on heart worm prevention require testing prior to placing on prevention medication **
Microchip $ 38.00
Nail Trim $10.00
Flea Prevention Medication also available....
more